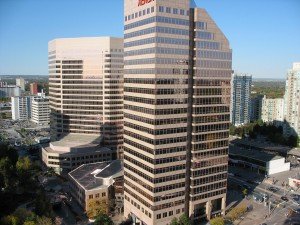 Many urban areas are growing in their eco-friendly and resource conservation efforts. As the green roofing industry continues to flourish, cities like Toronto are offering big incentives for anyone interested in making buildings more environmentally friendly.
Green For Green
Toronto's Eco-Roof Incentive Program promotes the installation of cool roofs on buildings around the city. Offering grants to eligible applicants for installing green or cool roof products on existing buildings, many of Toronto's residents are jumping at the chance to be more environmentally conscious. There are two types of grants available:
Green roof grants —  of $75 per square  meter, with a maximum of $100,000.
Cool roof grants — of $2 per square meter, with a maximum of $50,000
The City of Toronto launched this program in 2009 and has helped  many commercial and residential buildings transform an old roof into an energy efficient system that gives back to the community. Both types of eco-roofs can help lower energy consumption, reduce heating and cooling needs and improve local air quality.
From September 19-21, residents can learn more about eco-roofs at the city's Green roof Boot Camp. For more information, case studies, and to apply online, visit: www.toronto.ca/livegreen/ecoroofs.