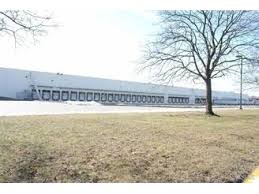 In South Plainfield New Jersey a block long warehouse was on fire at 200 Helen Street. The large industrial building had several roof solar panels. When the firefighters arrived they found a 200 foot by 200 foot section of the roof on fire. Glass tube solar panels were on fire, it is unknown at this time which was on fire first, the roof or the solar panels.
The fire is under investigation and Fire Chief Tom Scalera said "We don't know if the roof or the solar panels caught fire."
Firefighters From Neighboring Towns Responded
South Plainfield, New Market, Colonia, Plainfield, Shelton and Metuchen firefighters responded to the fire. The firefighters arrived around 9 am and it took 15 to 20 minutes to knock down the heavy fire. Chief Scalera said the firefighters had to dig into the roof to make sure the fire was out.
Each solar panel had to be shut off individually to insure the fire was totally extinguished. Chief Scalera said it was a time intensive endeavor. Firefighters are learning more about solar panels in response to roof fires.
Two firefighters received minor injuries at the scene and were treated and released at the hospital.
According to lease listing property website the Jordache Building at 200 Helen Street, South Plainfield NJ is a 793,000 square foot building with a new roof and solar panels.