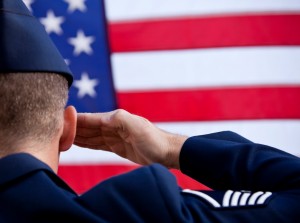 For our servicemen and women the challenges faced back home can quickly add up. Leaving families to take care of homeownership responsibilities alone, many of our active duty members are limited in their ability to help. As part of a growing initiative to help those serving our country, there are now many different ways in which industries of all types are reaching out to help.
Roofer Rewards
It can be difficult for a former service member to find employment upon returning home from duty.  Therefore, one of the latest developments in helping veterans comes by way of helping inactive members find work. A roofing company in North Carolina is offering veterans a chance at gaining training through an apprenticeship program. The three year roofing program offers a paid employee position, while providing hand-on training. At the end of the program, the company is hoping to be able to retain the veterans for a full-time position.
For more information about the apprenticeship program, visit: bakersince1915.com
Another recent initiative in helping veterans and their families is through a rebate program on roof repair and replacement costs. A leading distributor of a metal roof material manufacturing company is also stepping up to help by offering any homeowner  who is currently serving in, or a veteran of, the US Armed Forces , a $500 factory rebate during the month of November.
For more information about the rebate program, visit: http://www.classicmetalroofingsystems.com