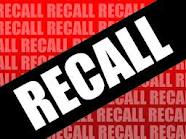 Suntech America of San Francisco is recalling SolarBlend roof tiles. The connectors between the solar roof tiles can become loose creating a fire hazard.
Of the approximately 300 roof top installations only one report of a fire involving 6 SolarBlend roof tiles. No one was injured and only the tiles were damaged.
The tiles were sold in Arizona, California, Colorado, Florida, Missouri and Nevada. The models affected are the brown STP050D-5/ZCB, terra cotta, STP050D-5/ZCF, and grey STP050D-5/ZCG. The tiles were manufactured in China by Wuxi Suntech Power Co. ltd., of Wuxi China.
Free Inspection
If you have not been contacted by Suntech directly, than you should immediately turn off your panel system and contact Suntech. Free inspections and repair of the solar panel system are being offered by Suntech with no cost to the consumer. For additional information or to schedule a free inspection and repair of the SolarBlend roof tiles system, contact Suntech toll free at (888) 770-7122 Monday thru Friday 5 a.m. to 4 p.m. or visit the website at www.suntech-power.com/product-safety.
U.S. Consumer Product Safety Commission Office of Communications issued a Recall Alert on February 23, 2012 regarding this product. If you have any questions or information of a different hazard with this same product visit www.SaferProducts.gov.