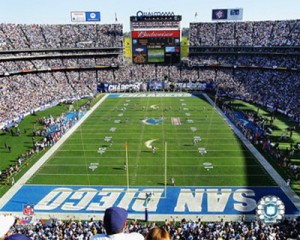 San Diego Chargers fans have been gearing up for the arrival of a new stadium, to house their NFL team in style.  The proposed stadium is said to have a retractable roof, to make use of San Diego's great year-around weather.  Retractable roofs are becoming an increasing trend among new stadium and concert venues, with the majority of new builds sporting this feature. However, with new roof technology come additional costs.
Despite the excitement over the new stadium, recent reports now suggest the plans for the new stadium may be a bust. Recent economic pressures, and a new redevelopment law put forth by the state, have tightened the purse strings on funding sources. Spokesperson for the Chargers, Mark Fabiani said, "We now need to find alternative sources of funding."
Blocked At The Pass
California's new redevelopment law is keeping the Chargers from using state subsidized money to fund the project. Initially, the stadium was to be funded from the same revenue stream as the money used for schools and social services.  The new law would not allow the revitalization of the old stadium to be funded by certain public revenue sources.
Even further are problems with competition coming from proposed stadiums to be built in Los Angeles and San Francisco. With many so things standing in their way, where do the Chargers go from here?
The Chargers are hoping for a taxpayer-financed contribution to cover the costs of the stadium.  However, the Chargers do intend to contribute at least $200 million towards the proposed $800 million stadium.  Charger fans may be willing to back their team in the stands, but whether they are willing to back them financially for a new stadium remains to be seen.