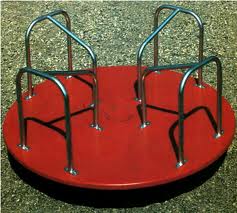 Part of St. Clair elementary/middle school's $8.8 million expansion includes plans for a rooftop playground.
The renovation project will add 2 special education rooms, 6 new classrooms, a large instruction room and a second elevator, plus 23 more parking spaces will be added to the current 10 spaces at the Mill Street School.
Superintendent Kendy K. Hinkle said "establishing the playground on the roof was our only viable option. We either had to go up or we weren't going to have the kind of play yard we needed."
Safety Concerns
There will be a 12 foot fence which will arc inward and the perimeter of the new roof will have a masonry wall.
The two story building will be built where the existing playground is now. The school was originally built in 1937 to be used as a high school. Due to low enrollment in the late 1980's the high school students were transferred to the Pottsville area. The school was established as an elementary/middle school in 1990.
Bids opened on February 6, 2011 for a general contractor. A contractor will be chosen at the next meeting on March 14, 2011. Mr. Hinkle is hoping the project will be completed by the summer of 2013.