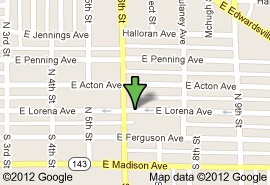 In Wood River Illinois, Brooke Garner came home from work Thursday night to see blue tarps on her roof and that her roof had been removed. When she found a business card but no one around to tell her what had happened she called NEWS11.
All Seasons Contracting from St. Louis had accidentally removed her roof at 673 East Lorena instead of at 637 East Lorena where the homeowners had requested a new roof.
Homeowner Angry over Roof Error
Garner said she was pretty angry and couldn't understand how they could have mistaken her brand new roof for one that needed to be replaced.
Brandy Sampson Operations Manager at All Seasons Contracting said it was an honest mistake and that the numbers where transposed on the work order. They apologized for any inconvenience and they replaced her roof with a new one by the end of the next day.