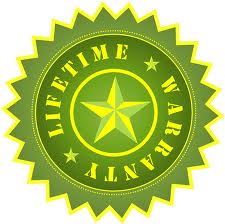 Understanding warranty provisions and after sale issues on roofing products and materials could prove to be one of the most important decisions you can make when making roofing choices.
In 1975 congress enacted the Magnuson-Moss Warranty Act providing the rules and regulations to be issued by the Federal Trade Commission covering the use of warranties or guarantees on a broad range of consumer products.
The goal of this legislation and its subsequent FTC rules and regulations was to clear up consumer confusion and resolve consumer complaints about the products being purchased.  Congress wanted to ensure that consumers could get complete information about warranty terms and conditions. To give consumers enough information so they could clearly read the duration and service options for the products.
Congress also intended to organize the rules and warranties to encourage manufacturers to provide more reliable products.  Customers would be able to compare warranty coverage before committing to the product under the new act. Another aspect of the law was incentives for companies to settle complaints and disputes in a timely manner inexpensively and informally.
The law is basically to protect the consumer from deceptive warranty practices, to make the warranties easier to understand and enforceable.  Replacing or repairing your roof is a large purchase amount, be prepared and know what your rights are in the event of problems with the product or services.