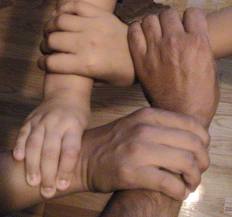 In Wheeling West Virginia Apprentices from Roofers Local 188 will install a new roof over a homeowner's garage. Apprentice coordinator John Dolak said they have a well-established commercial roofing apprentice program and are starting to expand into residential roofing. The 13 students enrolled in the program will serve in a voluntary training session.
David Howard, the homeowner is located across the alley from the union hall. Dolak said "they've had a tarp on the garage for the last two years, so we're trying to help them out. We just want to give a little bit back to the valley. It's good for us, it's good for everybody."
Area Businesses Donated All the Materials
Kaklreuth Roofing and Sheet Metal of Wheeling, ABC Supply of Benwood, 84 Lumber of Bridgeport and McClure-Johnson of Braddock, Pa., have donated all the roofing materials needed.
Roofing the garage will give the apprentices a chance to practice what they are learning and also give instructor Bill Porter a chance to stress the importance of safety.
The roofing apprenticeship program takes 5 to 6 years to complete. Between classroom instruction and hands on learning the apprentices need to have the top skills and professionalism. If you would like more information on the roofing apprenticeship program you can visit www.unionworkers.com.