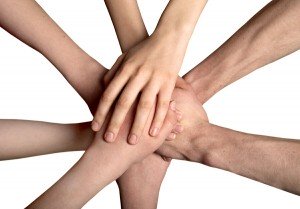 Kathy Hanson of Gardiner Maine arrived home Friday afternoon to find her neighbors had installed new shingles on her ailing roof.
Next door neighbor Stephen Ahearn who owns Ahearn's Express, and living down the road Don Mansir owner or Mansir's Roofing and Siding LLC got together and decided to help out their neighbor.
Mansir Roofing, Ahearn's Express and Ainslies's Market donated labor and bought approximately $2,600 worth of materials for the new roof.
Homeowner Could Not Afford New Roof
Hanson previously asked Mansir Roofing for a quote for the roof repair but as a part time worker was unable to pay for a new roof.
Mansir said "I kept watching and it kept getting worse and worse. It was in real bad shape. The shingles were deteriorating."
When Hanson left for her job at Sam's club on Friday morning, the volunteers got busy and completed the new roof and clean up by Friday afternoon. Hanson's son called her and asked her to come home saying her cat was stuck on her roof.
When she arrived home and saw the new roof she hugged the volunteers and thanked them over and over. She said "I got home and I could have cried right there, I got the best neighbors, you couldn't ask for any better, they're great."