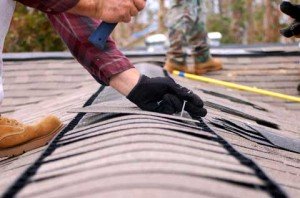 Think you don't have the money to repair or replace your old roof? Think again!
There are several local and federal grant programs that offer monetary assistance to homeowners. These government grants are accessible to homeowners of all types.
In this tough economy, having extra cash for home improvements is hard to come by.
Money For Home Improvements
Whether you lost your job and can't afford to pay for a new roof or live in an area affected by a natural disaster, the government has a grant program available to help homeowners fund repairs. There are many grants available for people who are experiencing financial troubles and have a roof in need of replacing.
Federal programs, such as FEMA, help homeowners fund the cost of repairs after a natural disaster. However, these programs are often limited in funds and can take months before any money is paid to homeowners.
Many local governments offer voucher or rebate programs for homeowners looking to upgrade to a more environmentally friendly product. With the push for "going green" becoming stronger each day, many people have found rebates for installing solar panels, recycled shingles or other green roof materials.
Contact the municipal permit or building office to find out more about roof repair voucher or rebate programs offered by your local government. For more information about federal grant programs visit: http://www.governmentgrants.us/home_improvement_grants.php