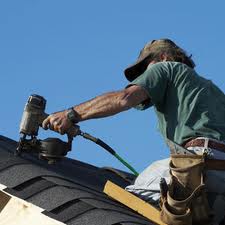 When Old World Roofing was looking for a deserving family or organization to receive a new roof, Beth Wilcox wrote a touching essay about her grandmother Mary Wilcox. Mary takes care of her grown son with cerebral palsy and lives on a fixed income. The Wilcox home was in desperate need of a new roof and insulation and the Wilcox family did not have the money for the repairs.
Rolf Whitley, Old World Roofing owner, said the roof they tore off was the original and there was no insulation to keep the home warm. The project would have cost in the neighborhood of $9,800 but Old World Roofing provided both the roof and insulation for free.
More Free Roofs
70 people submitted essays for this contest. Old World Roofing will be putting on a second free roof next week at the Alano House, a facility for substance abusers.
Old World Roofing is in Colorado Springs, Denver and Pueblo Colorado. The roofing company has been serving the Front Range since 1977. Rolf Whitley hopes to be doing this again next year and give roofs to deserving people in the community.