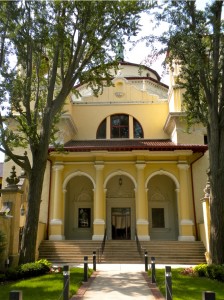 A Philadelphia roofing company has taken part of architectural history by restoring a near 300 year old building that houses the Overbrook School for the Blind. A Pennsylvannia roofer, Russell Roofing, helped restore the Main Entrance of the building, which was in desperate need of roof repair.
Recapturing History
In 1832, a young teacher for children who are visually impaired migrated to America to open an institution of learning. What is now known as the Overbrook School for the Blind serves many children in the Philadelphia area, offering a variety of educational and recreational programs.
The school's main entrance roof has been in disrepair for quite some time. In need of a new metal roof, Russell Roofing was able to rebuild the 1,700-pound copper roof and restore it to its former glory. Not only does the building boast a new roof, but all of the original details were able to be replicated during the restoration process.
With the weight of the crumbling roof off of their minds, the Overbrook School can spend more time and energy providing their students with the experiences they deserve.