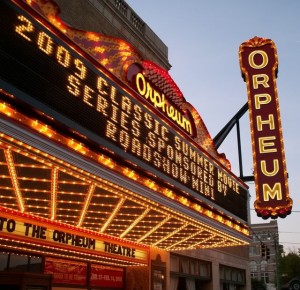 One of the oldest buildings in Memphis, The Orpheum, received a 1-acre parcel of land to expand its development this summer. The land was given to the Orpheum Theater with the purpose of helping the activities center expand into a new three-story performing arts center. Already home to some of the biggest events in Memphis, the new Orpheum expansion will facilitate the center's mission to provide a place for community members to attend and hold events.
Reaching Old and New Heights
The Orpheum was originally the Grand Opera House, built in in 1890. Located on the corner of Main an Beale Streets, the original theatre was the main source of entertainment for Memphis residents and featured some of the biggest names off Broadway. It was renamed the Orpheum in 1907 because of its involvement as part of the Orpheum Circuit of vaudeville.
In 1923 a fire broke out that damaged shut down operations and burnt the original building to the ground. The rebuild was completed in 1928 at a cost of over $1.5 million, which included the entire building and a new roof. It operated as one of Memphis' premier event centers for nearly 55 years before it was closed in 1982 for renovations.
Over the years, the Orpheum has undergone an extensive rebuild that doubled its original size and a $5 million renovation project designed to restore the historic opulence of the building. Since then the building has boasted one of the most celebrated building designs in Memphis. Architects, Memphis roofers and contractors alike all respect the evolution that the Orpheum has undergone over the years. Now that the building is set for yet another expansion, the community is excited to see what the building's addition has in store.