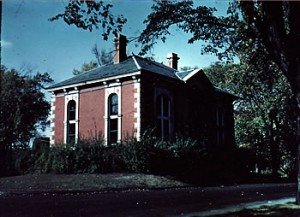 Phase 1 of restoring the old public library in Braintree Massachusetts has begun. Phase 11 is replacing doors and windows and phase 111 will be completing the handicap accessibility.
Phase 1 is removing and restoring the 140 year old slate roof. While replacing the slate, roofers will inspect the deck and framing beneath the roof. The copper ridge, caps and finials will be restored. New copper gutters and downspouts will also be installed.
General Contractor T. Cooney Inc. and subcontractors NER Construction Management Inc. and Meadows Construction Company will work closely with the Historical Agricultural firm Bargmann Hendrie and Archtype Inc. who will oversee the project.
Money Approved Over a Year Ago
Last July the town of Braintree approved to pay for the restoration from the community preservation funds. The project is expected to cost $218,000. The town will receive $45,000 reimbursement from the Massachusetts Historical Commission Mass Preservation Project Fund if the work is completed by the end of June.
In 1870 General Sylvanus Thayer proposed to help fund a fireproof library for the town. The public library opened in September 1874 and was the town library for 79 years. The Braintree water department now operates out of the historic building.
In 1999 a new 3 level public library was built across the street from the Old Thayer Library.