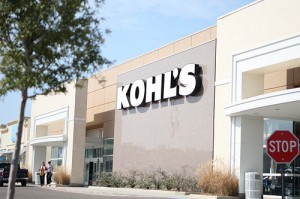 Spokesman for Kohl's department stores recently announced that the company has activated the solar panels at it's 100th location in May's Landing, New Jersey. Currently 6 other states (California, Wisconsin, Connecticut, New Jersey, Maryland, Oregon and Colorado) have solar panels at their stores and Kohl's plans to move the solar program forward to Pennsylvania.
Based in Menomonee Falls, Wisconsin, Kohl's has 1,089 stores in 49 states. Over the last 4 years the company estimates it has saved nearly $50 million in electricity bills. The company's goals are to be carbon neutral by the end of 2010.
The Environmental Protection Agency has recognized Kohl's commitment to renewable energy and has given the company green power awards for the last 3 years. Kohls ranks #1 in retail and second overall among Fortune 500 companies on EPA's quarterly listing of top green power purchasers.
Kohl's chose SunEdison for their extensive rooftop solar plans. SunEdison offered a number of options to approach a solution for installing and paying for the large roof mounted solar panel systems. Kohl's selected the SunEdison Solar Power Services Agreement approach.
SunEdison pays for the panels and installation and then sells the electricity generated to Kohl's on a 20 year contract with the price pegged at or below the cost of grid power. This plan allowed Kohl's to achieve their goals of becoming carbon neutral while alleviating the financial burden of installing and maintaining the solar panels.