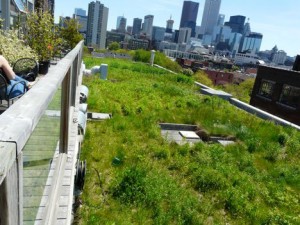 Rooftop gardens and green roof space has become more popular among densely urban areas in recent years. As the push for more earth friendly products grows, a new breed of environmentalist is being born.
Playing It Cool
New York City public schools are quickly becoming host to a group of young environmentalists. Students from a non-profit group, Global Kids, have launched an initiative to convince the school district to begin a green roof pilot program.
The kids are hoping to demonstrate the benefits of a green roof system by citing a reduced reliance on fossil fuels needed to regulate the temperature of the building and prevent pollution by reducing storm water runoff; all while providing students with an opportunity to participate in a nature project.
The project is estimated to cost the school $80,000, to which the students justify by stating "We know that green roofs cost money. But we also know that they save money, so we have been doing research so that the Department of Education and the School Construction Authority together can learn the best cost-saving techniques." Although still waiting on notification of approval from the Department of Education, the students continue to gather over 900 signatures in support of their efforts.