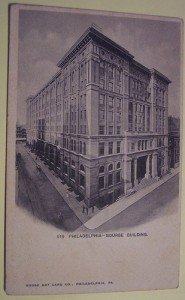 In Philadelphia, the Bourse building built in 1895, received 210 solar panels. Estimated first year savings of $8,000, the system is expected to pay for itself within 5 years.
The 30,000 square foot roof supports the panels by a racking system and ballasts so there is no penetration on the historic roof. The panels avoided the skylights and shadows cast by neighboring buildings, while also not being visible by street level.
In the early 1980's the Bourse building was converted to a 10 story complex with 75+ tenants of offices, shops and food outlets, supporting nearly 1 million visitors per year.
Read more at philly.com (Philadelphia Enquirer)