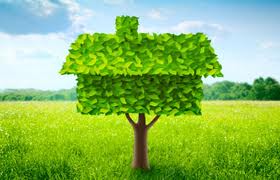 Environmental awareness and protection is a new trend among many industries, including roofing and construction. A recent survey looking into green home building materials named two green roof products among the top five for the year.
Topping The Charts
Listed as one of the top five green building materials for the upcoming year,  MBCI Eco-ficient roofing panels were chosen for their wide range of benefits. Described as a roofing panel that can "do it all", these metal roofing panels offer better thermal performance that is designed to improve energy efficiency and reduce the need for added heating or cooling costs inside a home or building. These panels offer quick installation in commercial roofing projects, saving the roof contractor time and money. Further, these panels come with little need for maintenance and even carry a 40 or more year durability warranty.
Insulfoam HD Composite Roof Insulation is also making its  mark in the green roof industry by becoming a strong competitor among other foam roof products. This lightweight, closed-cell panel is one of the strongest and least expensive composite roof products available today. Insulfoam HS is compatible with a range of roofing membranes like EPDM (M-class rubber), TPO (thermoplastic polyolefin), PVC (polyvinyl chloride), CSPE (chlorosulfonated polyethylene), built-up and modified bitumen membrane systems. Most importantly, the green roof benefits are displayed in the fact that it is 100% recyclable and contains no formaldehyde or HCFC's.