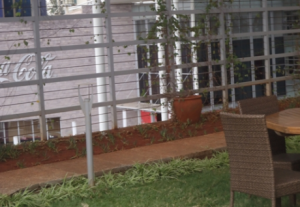 The green roofing industry has captured the attention of many big name corporations in recent years. The Apple headquarters has one of the largest solar roof panel displays in the United States, along with several IKEA buildings. As truly green roofs become more popular around the globe, the East African Coca Cola Company building joins in with a new rooftop garden.
Corporate Green Initiatives
The headquarters of the Coca Cola Company in Nairobi, Kenya is home to one of the largest green roof gardens in the area. The building's original design plans included an outline for the garden, aiming to lower cooling costs, reduce greenhouse gases and conserve the amount of energy used by the building.Although the building was completed in 2008, the garden has taken a bit longer to complete.
The flat roof designed building now boasts one of the city's largest rooftop gardens that also includes a recreation are for company employees. Not only is the roof helping to boost local vegetation and product production, it also has helped reduce the amount of water consumption used around the building.  Much of the waste water from the building is recycled and distributed to other parts of the building or garden from specialized tanks stored on the building's roof.
The Coca Cola building roof garden has also inspired other green construction project ideas around the city. Kenya's government officials are now considering several other green roof projects for other buildings around Nairobi and surrounding areas.