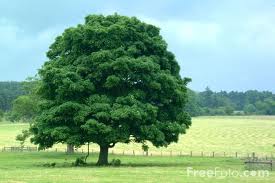 Arbor Day Foundations is adding a new mission to their "plant, nurture and celebrate trees." A 7,369 square foot green roof is being installed at the Foundations building in Lincoln Nebraska. The roof will be a testing ground to determine what types of prairie plant can thrive on urban rooftops.
University of Nebraska professor Richard Sutton has dedicated a 400 square foot test plot to find out which species of prairie plants do well in this environment. Together with Scott Enterprises Inc., and Sinclair Hille Architects in Omaha, they came up with a design that would be lightweight since the existing roof could not support a lot of soil. The roof will be planted with sedum and other low growing shrubs and grasses to minimize weight. Sedum is similar to a succulent and is an ideal plant because it lies on the surface, does well in drought conditions and can withstand intense temperatures.
Generally, green roofs cost somewhere between 35-50% more than just replacing a commercial roof. Financial support has come from some of the over 1 million Arbor Day Foundation members also from the WRK Family Foundation in Lincoln. The benefit of the green roof is additional roof life, reducing rainwater runoff, and is estimated to cut the foundations heating costs by 20-25% annually.
Planting will begin in September and is estimated to take a year or two for the roof to be green. Once the roof is installed, you can call the foundation and make an appointment to see the green roof.