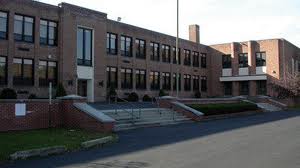 The high school in Davidsville PA will be getting an energy efficient lining to cover their aging roof. While the roof is still structurally sound, it shows signs of wear, the white water proof lining is expected to last for 15 years.
The roof is past its warranty and replacing it with a new roof would have cost the Conemaugh Township Area School District $1.2 million. The durable lining will cost considerably less at $393,275.
Completed This Summer
Cleveland based Garland Co. manufactures the lining and roofing contractors at TMR Roofing based in Saltsburg will install the lining. Installation will take place over the summer break and expected to take a month. They are hoping to have the roof work complete before school resumes in the fall.
The Conemaugh Township Area High School was built in 1938, the latest major renovation came in 2004 with the construction of a new athletic stadium.