Archive for the 'Roof Repair 101' Category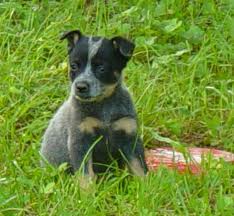 When it comes to business, kindness is often forgotten and replaced with profits. In this case, Felt Tight Roofing decided to help the leaking roof of the dog shelter called Wulfren Destitute Pets in Wolverhampton, for free. The manager of the local roofing company felt compelled to help out after he rescued two dogs that would have benefited from being at a dog shelter, and said, "It was obvious Molly and Milly could have had a nicer life if they were in a place like this than where I found them".
The center for dogs' chairwoman Jean Gibbons applied in newspapers to ask for donations and supplies, and were completely wowed when the roofing company rang up and said they would replace the roof for free. The center received £480 worth of donations which is being used to go towards materials. The center also has a mobile dog grooming business which helps contribute to the daily running of the center.
The roofing boss, Julian Hadland offered to collect all of the donated supplies using their transport. If it hadn't been for finding his two dogs on the street in poor condition, this generous offering might not have tugged at the heart strings. Thankfully for the Wulfren Destitute Pets center, Julian and his team came through and are helping restore the damaged roof.
Jean Gibbons also stated, "It never ceases to amaze me the level of generosity and kindness of some people. It's amazing!"
The center has been running for 30 years and has never put a healthy dog down, but with no roof on the building, the 19 dogs which are homed there would have had nowhere to live.
The work began on July 30th and with the quick donations and the speediness of the roofing company, the dogs and cats which are housed at the center have a water tight roof again.