Roofing in Vermont
"What type of roof material is most common? Which material would be the most attractive for your style of home?"
Maintaining a healthy and attractive roof is one of the most important elements in the structural up-keep of a home or business. From a residential perspective, an attractive roof can significantly enhance the overall curb-appeal of a home, thereby increasing its monetary value. Depending on your state of residence within the U.S. there will be a variety of issues for you to consider when building a new roof or replacing an existing roof.

Those would include the following:
Selection of roofing material: The selection of an appropriate roof material can be dependent upon several variables. The climate in which you live must be given significant consideration. Climate conditions vary widely across the continental United States. Residents of some states must deal with harsh winter conditions; others face extremely hot summer temperatures. Residents of several states are faced with heavy accumulations of snow and ice while others must deal with heavy rains and strong winds. It is of vital importance to select a roof construction that is best-suited to meet the demands of your specific environment.

It is also important to consider roofing material trends in your surrounding area. What type of roof material is most common? Which material would be the most attractive for your style of home? Today's homeowner has a wide variety of roof materials from which to choose. Those would include:



Composite Asphalt Shingles: Still the most common in most states.
Metal Roofs: Now available in a variety of materials and colors.
Wood Roofs: Natural appeal and long-lasting
Tile Roofs: High fire resistance and attractive

Building codes and applicable restrictions: There does exist a good degree of variance from state to state with respect to building codes and roof construction requirements. There can also be considerable variance from city to city within the same state. Before initiating construction of a new roof, all residential and business owners should first consult with applicable authorities in their area to educate themselves on all current rules and regulations relevant to roof construction.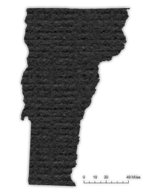 Vermont Roof Repair By City
Latest Vermont Roof Repair News