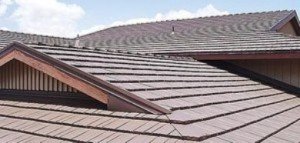 Many homeowners choose new roof materials for their appeal and overall look for the house. While many older roof products may bring a sense of class and history to a roof, they may also bring increased roof problems. Traditional roof products like wood shakes give great curb appeal to a home, but at the additional cost of maintenance and roof repair.
Classic Problems With A Classic Product
Wood shakes are one roof material that can really cost a homeowner in repairs. Despite their appeal, they are one roof product that is the most susceptible to water and pest damage. Wood shakes split, rot and break much easier than asphalt shingles or other roof materials. They are also more vulnerable to water damage, leading to mold and mildew problems. Pests an easily eat or damage wood shakes, causing for more reliance on general maintenance to keep their performance up.
Several companies now offer a product that gives the aesthetic appeal of a wood shake without the need to compromise the roof's integrity. Rustic Shingle manufactures a product that  looks like traditional wood shakes, but is made from aluminum. Homeowners can now take advantage of the benefits metal roofing has to offer with the design and style of a traditional wood shake. Rustic Shingles are fade and crack resistant, offer unbeatable protection against high winds and hail, and even provide energy savings by its high reflectivity of the sun's UV rays.